Frequently asked questions
You will find here all the answers you may have about Vetted, its marketplace and its consulting activity for companies and sustainable territories.
Vetted
What is the purpose of Vetted ?
---
Faced with the climate emergency, the verified sustainable solutions marketplace, Vetted, allows any company, local authority or public administration to identify in 3 clicks the sustainable solutions it needs to truly and confidently transform itself. The Vetted Index assigned to each solution is a guarantee of credibility, thus avoiding greenwashing or impact washing.
---
What is a sustainable company ?
---
In 1987, the Brundtland report, Our Common Future, defined sustainable development as "development that meets the needs of the present without compromising the ability of future generations to meet their own needs". Therefore, a sustainable company is defined by the integration of environmental, social and societal dimensions into its business model. If it takes into account the aspirations and desires of its customers, employees, shareholders, suppliers and service providers, the sustainable company is committed to building a low-carbon world. To do this, it integrates three of the main axes of sustainable development into its strategy: decarbonation, relocation and digitisation.
---
What is a sustainable territory ?
---
Sustainable development should be implemented at various levels, within a company but also within a public administration, a local authority or even a school. At the scale of a territory, elected officials must adapt their policies to meet the five goals of sustainable development mentioned in Article L. 110-1 of the Environmental Code, namely :
. The fight against climate change,
. The preservation of biodiversity, environments, resources as well as the safeguarding of the services they provide and the uses that are relateded to them,
. Social cohesion and solidarity between territories and generations,
. The blossoming of all human beings,
. The transition to a circular economy.
---
What is the link between digital and sustainable development ?
---
As well as decarbonation or relocation, digital is a key component of sustainable development in its own right. The most advanced digital solutions allow, for example, dematerialisation, energy efficiency, or even the reduction of travel time thanks to telecommuting solutions. This is what Ursula von der Leyen, the President of the European Commission, said on February 19, 2020, when she stressed that "the green transformation and the digital transformation are two inseparable challenges". To fight climate change more effectively, companies, local authorities and public administrations are strongly encouraged to take advantage of the cloud, artificial intelligence, the Internet of Things (IoT), virtual reality and 5G. These are some of the solutions registered in Vetted.
---
Why decarbonisation is vital ?
---
According to the latest IPCC report, the absence of corrective measures or will to reduce CO2 emissions would lead to a warming of +7 to 8.5°C by 2100.

Among the 5 scenarios modeled, the two most optimistic ones assume carbon neutrality in 2060 for one and 2080 for the other. Global surface warming would then be contained to 1.9°C and 2.6°C respectively.

Faced with this alarming situation, the European Commission, through its Fit for 55 plan, is proposing a new regulatory arsenal to meet the objective of reducing GHGs by 55% compared to 1990 and aiming for carbon neutrality by 2050. At the national level, the National Low-Carbon Strategy (SNBC), introduced by the Law on Energy Transition for Green Growth (LTCVE) of August 17, 2015, requires private actors and government departments, public establishments and local authorities to carry out regular assessments of their greenhouse gas emissions, with a view to identifying and mobilizing sources of emission reduction.

If meeting the challenge of the decade implies major efforts and a profound transformation of our lifestyles, consumption and production, it is also a unique opportunity for our creativity and our ability to innovate. So don't wait any longer, submit your project and/or your sustainable solutions on Vetted, the marketplace for verified sustainable solutions.
---
How is (re)location part of a sustainable approach ?
---
Setting up and keeping locally in the long run an activity with a promising future or
relocating activity in France, at the same time help strengthening the competitiveness of
our economy, gain independence and responsiveness, pass on know-how, and reduce
carbon emissions (in particular by modernizing production processes and optimizing the
supply chain).
---
---
Marketplace
Why a professional expertise marketplace for sustainable companies and territories ?
---
The B-to-B and B-to-G marketplace is the ad hoc solution allowing companies and territories to quickly find the verified sustainable solutions they need in order to transform themselves and concretely meet the challenges of sustainability and impact. Listening to the market and its customers, Vetted evolves every day by contributing and enabling sustainable growth.
---
Do you only register French companies ?
---
Vetted is open to all companies offering sustainable solutions and doing business in France, regardless of their size and nationality. Vetted's services will be available later in Europe.
---
I am a Federation, a Think & Do Tank, an association, an NGO : can I subscribe to Vetted ?
---
All actors with a role to play in sustainable transformation have their place in Vetted, the marketplace for decarbonising, relocating and digitising. Our platform is designed so that the entire ecosystem and all stakeholders can come together, increasing the forces and energies while enhancing intelligence to accelerate this transformation.
---
I am working as a freelance : can I subscribe to Vetted ?
---
As long as your field of expertise is decarbonation, local or digital, once you get the Vetted index asserting your expertise, you can easily create your profile and, as a result, be visible to the community of buyers.
---
How do you validate sustainable solutions and how do you grant the Vetted Index ?
---
Our name speaks for our raison d'être. In fact, Vetted means Validated, Verified ; that
means that Vetted is avoiding any greenwashing or impact washing. Eligibility criteria
are therefore an integral part of our value proposition.
The Vetted index is not just another label, but provides clarity and simplicity to buyers
through three levels of rating :
- The first level is a prerequisite for any registration to Vetted : the solution must have
one or more sustainable criteria : it must be decarbonised, local and / or digital.
- The second Vetted level shows an awareness that goes beyond the simple solution, by
being part of a global and coherent corporate approach (e.g. obtaining one or several
relevant labels, a leverage effect on one or several SDGs or social and societal
commitments),
- Finally, the third level of the Vetted index is attributed to solutions belonging to companies who work on it or companies already having a raison d'être, putting in place action and follow-up plans once they have completed the assessment of their carbon footprint and started a process to assess their impacts.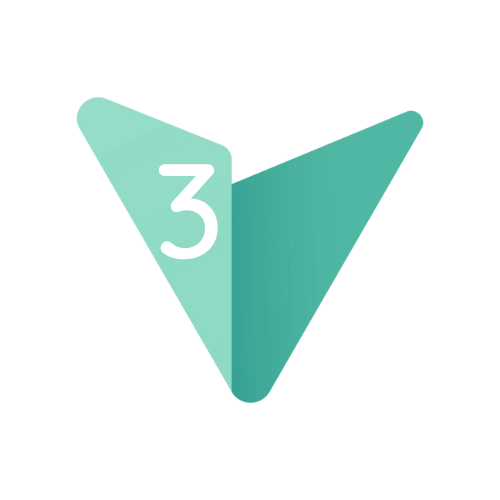 In addition to providing clarity for buyers, the Vetted index is intended to be inspiring and virtuous, both for buyers and for other suppliers, showing that transformation is possibleby stages, level after level.
---
What kind of projects can I register on Vetted ?
---
In addition to listing sustainable solutions, Vetted allows you to publish your sustainable projects. As part of the sustainable transformation of the private and public sector, projects can be R&D requests, partnerships or groupings. But also competitions or calls for expressions of interest (AMI).
---
What kind of users is the Vetted marketplace aimed at ?
---
Unlike a platform or a central purchasing body, if you are a professional from a
company, a local authority, a public administration or an association, the Vetted
marketplace is made for you. Whether you work in general management or marketing,
general services, R&D, purchasing or any other department of your entity, the
marketplace of verified sustainable solutions allows you to source, compare and buy
sustainable solutions, but also to submit projects (consortia, AMI, competitions) that your
team, your department and your organization need to transform and aim at carbon
neutrality.
---
---
Vetted consulting
What is the raison d'être of Vetted Consulting ?
---
Although the marketplace is Vetted's core business through the search for professional expertise aiming at companies and territories, some transformations, by protean nature, fall within a longer term and involve several trades. As such, and pending on the clients' needs, Vetted Consulting provides personalized support and offers a guarantee of results. Rates are based on estimates.
---
How long does it take to get an answer to a sourcing request from a service provider ?
---
In order to offer you the best quality of service and depending on the search complexity to find a sustainable solution provider, Vetted Consulting will get back to you within 15 days.
---
---
Tell us about yourself, your projects, your ambitions, your challenges, your customers and let's build together concrete solutions that contribute to your transformation.
We answer all your questions about sustainable transformation